Skip to Content
Transmission, CVT Transmission, and Differential Repair
Experienced Transmission & Differential Repairs in Atlanta
The transmission and differential play essential roles in shifting gears and delivering power to the wheels. These systems work together to help your vehicle speed up and slow down. All Pro Transmission & Auto Care offers customers an honest and reliable option for transmission and differential maintenance and repairs in the Atlanta metro area to keep cars and trucks in good working condition.
Does your vehicle have a Continuous Variable Transmission(CVT)? Bring it to us for replacement. We will order you CVT directly from the dealership and install it, saving you thousands of dollars in dealership cost.
Is it time for your vehicle's scheduled maintenance, or do you notice a difference in how your car or truck feels? Contact us to schedule an appointment with our ASE technicians today.
Transmission Service for Cars and Trucks
The transmission in a car or truck is responsible for the critical function of enabling the gears to shift properly as the vehicle accelerates and brakes. It doesn't matter if it's equipped with an automatic or manual transmission. Proper maintenance and care help extend the life and minimize unexpected breakdowns. If you use a truck for towing, deliveries, or other conditions that require a lot of starting and stopping, it may require more frequent attention than the auto manufacturer's suggested servicing. Our team specializes in transmission maintenance, diagnostics, and repairs that will keep it in working condition. We offer:
Transmission fluid flushes and replacement
Pan gasket replacement
Filter replacement
Transmission control system service, including TCM, valve body, solenoids, and switches
Transmission cooler replacement
Clutch and flywheel repair
Transmission Maintenance
Many vehicle problems end up being from neglected maintenance. The transmission in a car or truck will function reliably for thousands of miles but still requires some attention from time to time. Keeping up with this schedule will help protect it and reduce the likelihood that your vehicle is done during its prime. Our experienced and knowledgeable technicians offer complete maintenance that includes:
Removing and examining the transmission pan
Draining old fluid and replacing it with new, high-quality ATF transmission fluid specified for your vehicle
Replacing or cleaning the screen or filter
Cleaning the pan
Reinstalling the pan with a new gasket
Transmission Rebuild
If you do encounter a failed transmission due to improper maintenance or demanding and strenuous driving conditions, we offer some of the most affordable and reliable transmission rebuild services in the Atlanta metro area. We work on all makes and models of foreign and domestic vehicles, including box trucks and fleet trucks. Our ASE-certified techs will:
Completely disassemble and inspect the unit
Replace all soft parts, including clutches and seals, with new parts
Check all the hard parts and re-machine and replace where necessary
Bring the transmission to like-new condition with any OEM upgrades
Perform a final stress test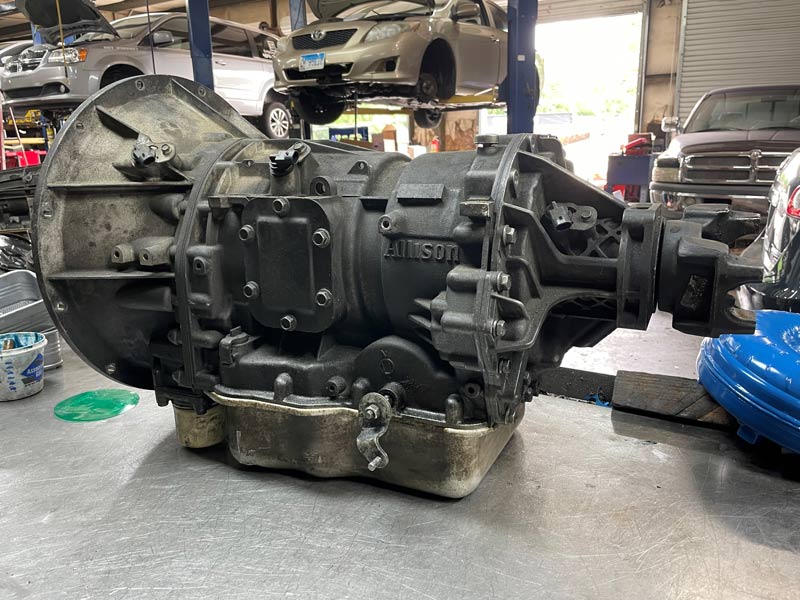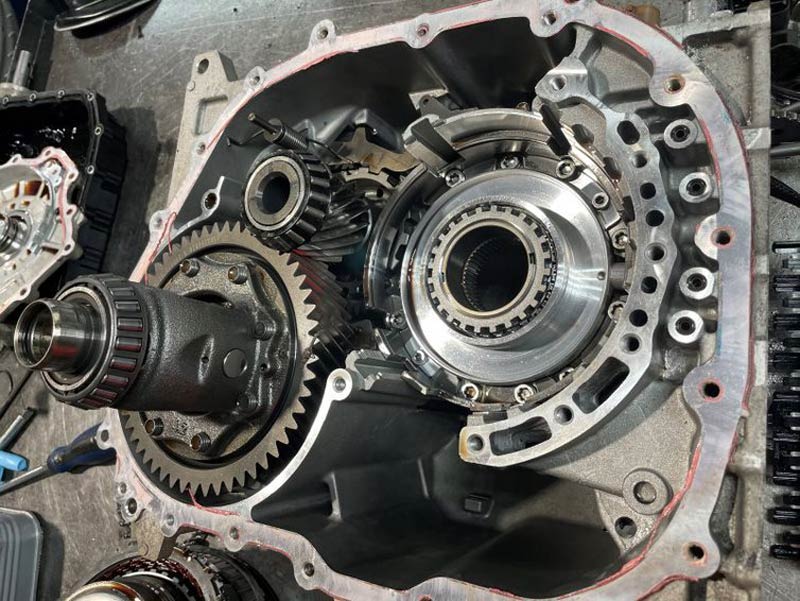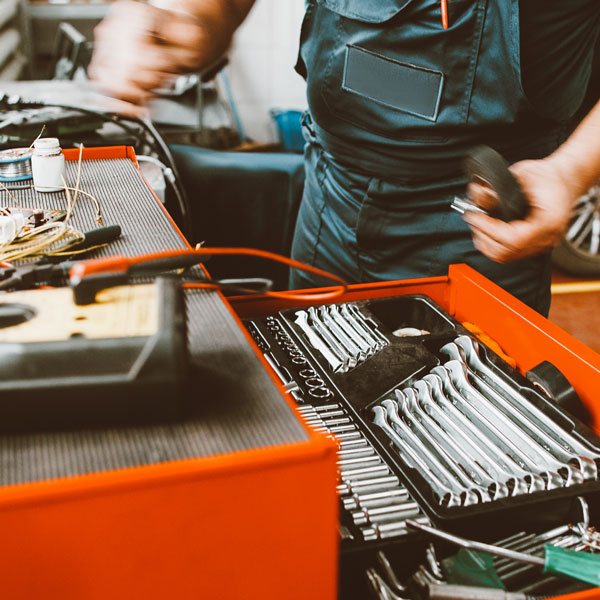 Differential Repairs and Maintenance for Cars and Trucks
The differential in your vehicle is responsible for the rotation of the car or truck's wheels in the front or back. A car can have front differential, rear differential, or both depending on whether it is front-wheel, rear-wheel, or all-wheel drive. SUVs and trucks with 4×4 drive capability also have a transfer case that, when enabled, rotates all four tires at the same time. Visit our service station to have your differential fluid flushed and replaced at the specified service intervals to keep debris and gunk from interfering with its operation. We can perform complete repairs on differentials and transfer cases if you hear noise, notice slipping gears, or your differential locks up.
Visit Us for Complete Transmission and Differential Service
When you need transmission, differential, or drivetrain service on your car or truck in the metro Atlanta area, visit the professionals at All Pro Transmission & Auto Care. We back all of our labor and parts with warranties providing peace of mind that our work is guaranteed. Schedule your appointment for transmission repair today.
FREE DIAGNOSTIC!
Is your vehicle's Check Engine Light on? Is your transmission not operating or performing like it used to? Is your vehicle showing any of the transmission codes on this TRANSMISSION CODE LIST?
Bring your vehicle in for a free diagnostic! We will advise you what the code means and what needs to be done to get you back on the road!