Skip to Content
Complete Engine and Transmission Repair in Atlanta, GA
Reliable Auto Care for Cars, Trucks, Box Trucks, Shuttle Bus, and Limousine
All Pro Transmission & Auto Care in Atlanta, GA has been a trusted provider of comprehensive engine and transmission care for nearly 30 years. We prioritize keeping your engine and transmission in good working condition by offering complete auto care services for cars, light trucks, Box trucks, shuttle bus, and limousines. Light and mid-size trucks, especially those used for business and deliveries, are subjected to more strain and work than the average automobile. However, with the proper maintenance and care, your engine and transmission should continue to run reliably to keep you on the road. Contact us to schedule an appointment today.
Customer Reviews
Great Folks. Engine removal and installation for my Truck Ford E250 diesel Done perfectly. Has been well over a year and it still runs like a charm. I take all my cars to them and recommend them to everyone in Atlanta GA. Tommy is a great mechanic.
Did a great job on my Box truck. The most affordable I found in the area. I drove from Suwanee. Transmission repair saved me couple thousands. Dealer wanted almost twice as much. Thank you thank you! Truck is doing better than ever.
Very fast, upfront and honest. Good guys, good service. Really happy they fixed my work van so quickly, helped me get back on the job.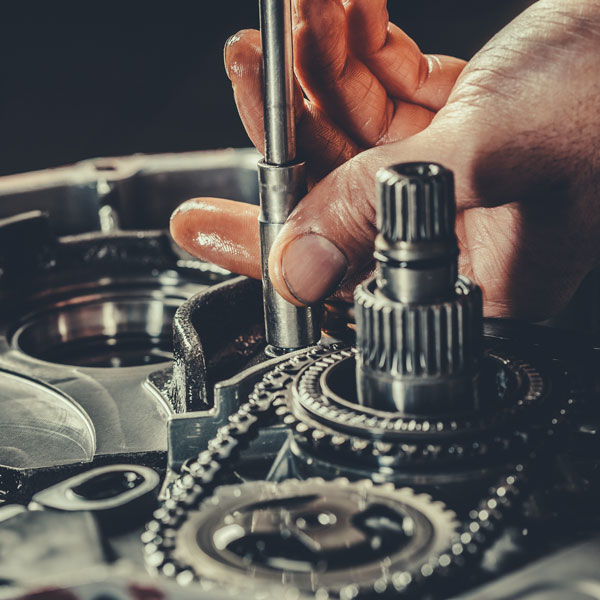 Quality Repairs by ASE Certified Technicians
Our engine repair shop serves the metro Atlanta area, providing auto care services to customers from Duluth, Lawrence, Buford, Marietta, and more. All of our auto technicians are ASE certified, ensuring we can provide you with reliable repairs you can trust. We service both automatic and standard transmission vehicles with preventative maintenance, repairs, and engine diagnostics. If you're concerned about your car or truck's transmission, we offer a free transmission diagnostic test. We want to provide you with complete peace of mind with an accurate diagnosis and trusted repair.
We Service All Foreign and Domestic Cars and Trucks
Our auto service station is equipped with the right equipment to repair all cars, trucks, box trucks, shuttle buses, and limousines. Our trained technicians have the experience and knowledge to service all makes and models of foreign and domestic vehicles, including:
Mercedes-Benz
BMW
Volvo
Porsche
Land Rover
Jaguar
Volkswagen
Nissan
GM
Ford
Honda
Chevrolet
Allison Transmissions
Motor Homes
Isuzu NPR
Nissan UD
Schedule Your Car or Truck Repair Today
Visit All Pro Transmission & Auto Care for certified auto care in the metro Atlanta, GA area today. Whether you need clutch and flywheel replacement, differential repairs, general auto maintenance like brake replacements, or an oil change, we guarantee professional services at affordable rates to keep your car or truck running reliably. Contact us to schedule service today.
Address
5465 Buford Hwy
Norcross, GA 30071
Phone: 770-849-7944
Hours of Operation
Monday – Friday: 8:30 AM – 6:00 PM
Saturday: 9:00 AM – 1:00 PM