Skip to Content
Engine Maintenance & Repair
Engine Maintenance & Repair by ASE Certified Technicians
Need service or repairs on your vehicle's engine? Visit the ASE-certified technicians at All Pro Transmission & Auto Care in Atlanta, GA for service you can rely on. We've been servicing car and truck owners for nearly 30 years.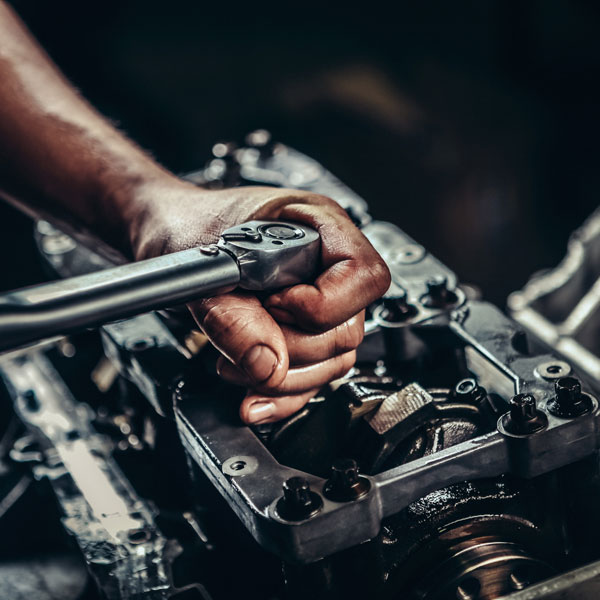 Car and Truck Engine Repairs in Atlanta, GA
The engine is the heart and soul of every car, truck, SUV, box truck, shuttle bus, and limousine. Keeping it healthy is the key to getting the most out of your vehicle. Our decades of experience include maintenance and repair on engines of all makes and models for both foreign and domestic cars and trucks. While engines are built better than they used to be, they still require proper care by knowledgeable technicians. We offer:
Complete engine overhauls
Competitive prices on total engine replacements
Preventative maintenance on engines
Cylinder head repair & replacement
Cooling system & radiator replacements
Timing belts and water pump replacement
Inspections and replacements on all belts and hoses
Tune-ups (minor & major)
Engine control systems – PCM, Sensors & Relays
Emission control system corrections
Engine oil lube & filter replacement
Check Engine Light Service and Diagnostics
One of the most common questions we get from customers is, "why is my check engine light on?" Modern cars and trucks are built with computer systems and sensors that monitor the performance of the engine. When a sensor detects an issue, it alerts the driver by turning on the check engine light. The cause could be something as minor as a loose gas cap or something much more severe. As a car owner, your safest bet is to visit All Pro Transmission & Auto Care for a check engine light diagnostic as soon as possible. We have equipment and technology to read your vehicle's computer, retrieve the check engine code, accurately determine the cause, and make the repair to have you on your way.
Battery, Alternator, and Starter Repairs and Replacements
Cars and Trucks get their starting power from the interaction between the starter, battery, and alternator. When you turn the key, the starter relies on the battery for the initial power to get it going. Once the engine is running, the alternator continually charges the battery, so it has enough juice to get the starter going the next time you turn the key. A problem with any of these parts means your vehicle won't start. We offer affordable replacements for:
Batteries
Starters
Alternators
Schedule Your Engine Service Today
Car and truck owners throughout the metro Atlanta area trust All Pro Transmission & Auto Care for reliable engine repairs and maintenance, including check engine light service and replacements of batteries, starters, and alternators. We offer prompt service and repairs done right the first time, so schedule an appointment today!